Top 5 Digital Audio Workstations 
Check out this list of the top 5 DAW softwares out there used by all kinds 
of producers worldwide-from Deadmau5 to Southside 
5. Studio One (Presonus)-"The next standard." 
$449 PC/Mac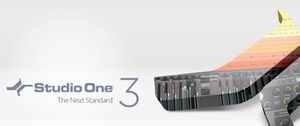 Watch in action: https://www.youtube.com/watch?v=deUKQGk6OkA 
Quick Pros/Cons 
Drastic improvements in sound library 
Powerful extended FX chains 
Better graphics 
Improved browser 
Presense XT sampler still needs work 
4. Logic Pro (Apple)-"Music production. Cranked up to X" 
$200 Mac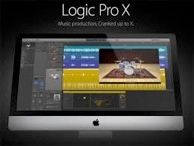 Watch in action: https://www.youtube.com/watch?v=2dvwsYe_334 
Quick Pros/Cons 
Drummer-very useful 
Flex pitch works well 
Good midi effects 
Great interface 
Ipad controller app 
Toolbar size on small screens 
Effects and instruments getting old 
Random graphic glitches and bugs 
3. Cubase Pro  (Steinberg)-"Creativity First" 
$579 PC/Mac 

Watch in action: https://www.youtube.com/watch?v=UefM6WhJK7U 
Quick Pros/Cons 
Render in place feature 
Great chord pads 
Multiband Envelope Shaper 
Improved performance 
No mixer undo 
No side chain rendering 
Few bugs to workout 
2. Live  (Ableton)-"Create, Finish, Perform" 
$398 PC/Mac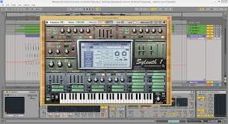 Watch in action https://www.youtube.com/watch?v=hF9eY065XaY 
Quick Pros/Cons 
Audio to MIDI-crazy 
Improved MIDI editing 
Max For Live 
Better browser 
Arrangement view mixer needs work 
1. FL Studio (Image-Line)-Do I even need to review? 
$289 PC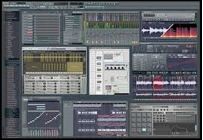 Watch in action: https://www.youtube.com/watch?v=vlh_sWMqB2c 
Quick Pros/Cons 
Better UI (vector based) 
Practical improvements 
Additions to all 3 editions 
Flexible mixer 
Free updates for life 
Too genius for some! 
What do you use to produce your music? How do you rate these DAWs? 
For more info check out a full review: 
 http://www.musicradar.com/tuition/tech/the-20-best-daw-software-apps-in-the-world-today-238905